The Gourmet Cruiser series has incorporated the classic yacht style that is part of every Island Gypsy. We have also added modern hull designs to allow for a faster and more comfortable ride. The Gourmet series means "boating in classic, comfort and modern efficiency"!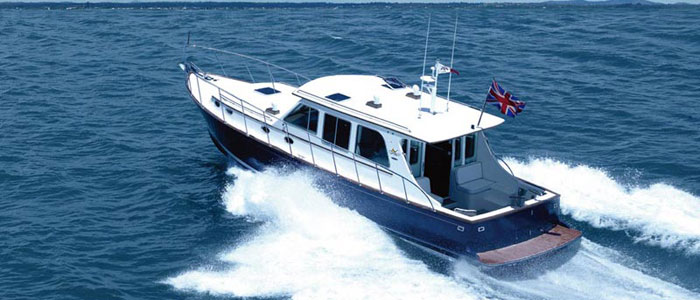 Matching classic beauty with solid, seaworthy performance, our GC38 is a true family cruiser for short voyages or longer adventures. With a well-designed planning hull, she can easily top 25 knots reaching a comfortable cruise of 20 knots at reasonable fuel consumption. Inside, you'll enjoy stylish, handcrafted teak interiors intelligently designed with ergonomics and cozy comfort in mind.

GC38 has everything that the GC34 is renowned for, plus more room! You can also have the two staterooms version and more room in the saloon for entertaining. Her safe and sea kindly design is famous. The modern design hull can get you to your destination and back in classic comfort. Ahead of the slower crowd!
Cruising along coastal waters, stopping in to investigate a quiet anchorage or showing friends and family - the best way to experience classic boating!